The 2021 Hughes Awards show was part of the 2021 Virtual Sales and Marketing Meeting. The awards are usually the last part of a week-long conference. The awards honor stand-out employees for their performance in the previous year.
This part of the event is glamorous and has its own branding – it's really more of a stand-alone gala. The award ceremony has its own set of goals and obstacles as well.
The goal was to produce a live virtual awards ceremony where the presenters, winners, and awards slides would be on screen together…while somehow keeping the results secret until the show.
Virtual Set Intro
We brought the MC into a virtual set to welcome attendees, make announcements, and introduce speakers. This got the audience excited and made the whole event feel more like a regular year. The virtual environment elevated the production level in general and made the segment more visually appealing.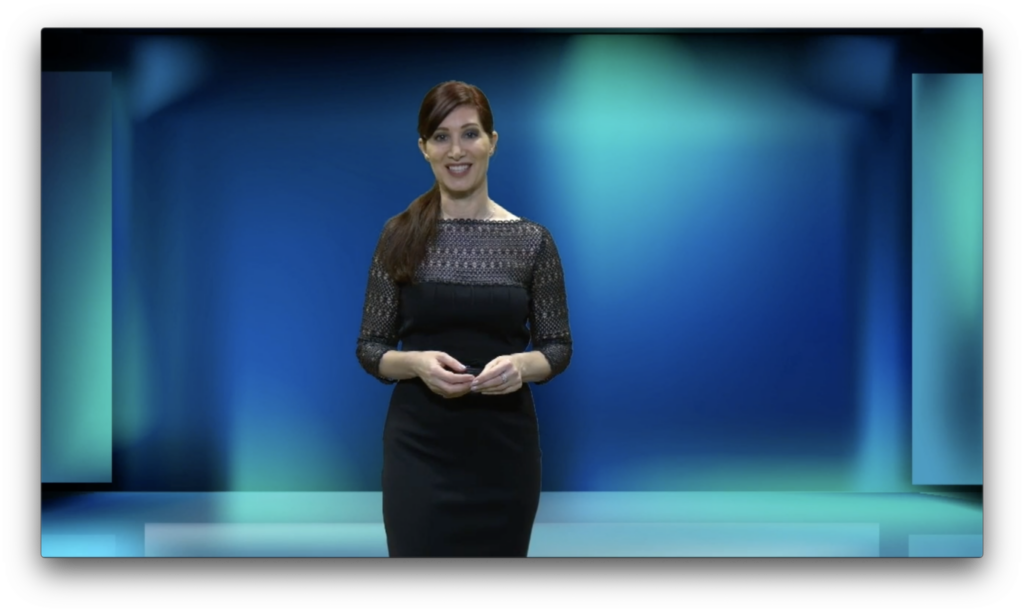 Awards Set Up
The awards are broken into several categories. Each category had a different group of presenters to announce individual awards. The participants would join the show in groups via Zoom before each segment.
It was important to Hughes that we preserve the integrity of the surprise for the winners. In order to achieve this, we told the winners they had been nominated for an award. We assigned specific times according to their award category and sent out Zoom links. This way, we were able to coordinate different groups coming on to zoom at different times. We instructed the winners to turn on their cameras when they saw/heard their names so we could bring them into the live show for a photo-op.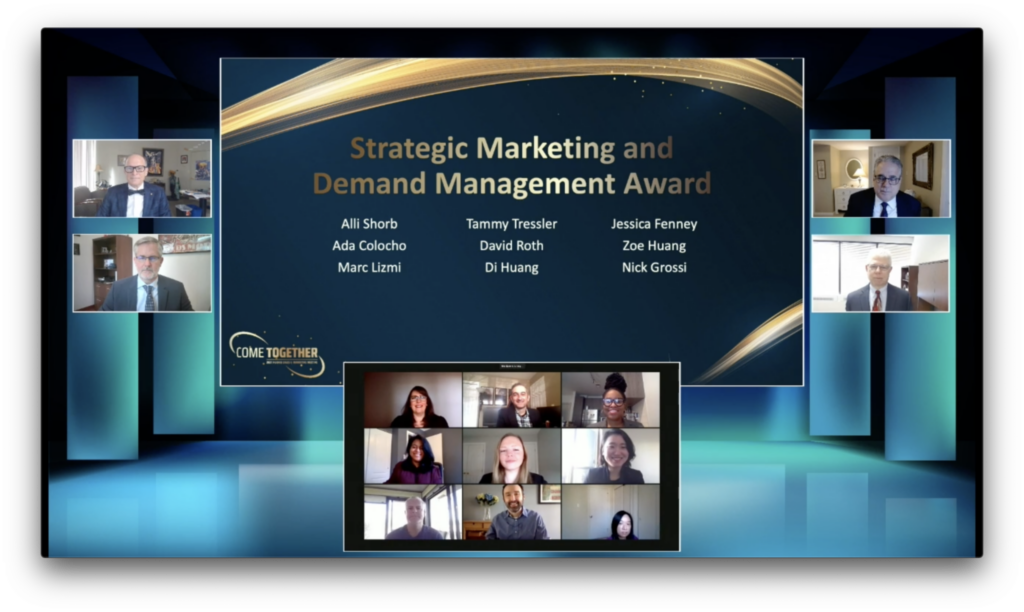 Live Show
The show was a feat of timing, preparation, and coordination. Moving parts included running a teleprompter and slide presentation, controlling multiple Zoom meetings to coordinate the more than 150 live participants that would be appearing in the program at different times, and running the switcher over the web. We also had a sound engineer bringing in applause, VOG, and music cues. All presenters and production staff communicated in a cloud-based com system.
Results
The feedback for the awards stream was overwhelmingly positive. Participants were able to enjoy an event that broke out of the 2020 Zoom spiral and felt immersed in a shared experience.